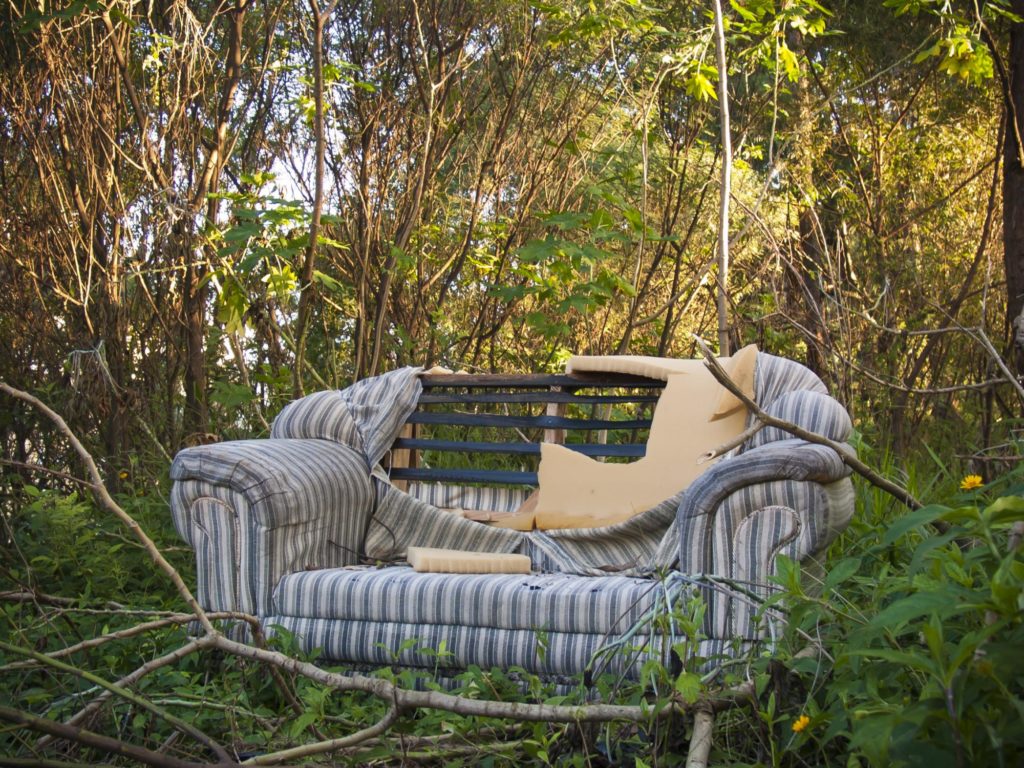 Furniture removal is an essential part of life that everyone, young and old, uses daily. No matter if you're looking to upgrade your current furniture or are in the middle of moving home, chances are you'll be left with home furnishings that you no longer need or want. Luckily, the locals of the Fullerton area can rest easy knowing the number one, most trusted junk haulers are here to help with comprehensive services designed to pick up and remove furniture of all sizes and in all conditions. Broken chairs, old dining room tables, cabinets, and more don't stand a chance when we are on the job as we safely and successfully handle and haul all of your furniture away.
Furniture Removal
When you've decided to get started on your property clean-up projects, you're not only making a smart decision into the cleanliness of your home but you'll immediately see the benefits of doing away with the unnecessary clutter in your living environment. Our experienced furniture removal team is straight to your home or office, ready to dispose of all of your junk. Broken furniture, bulky or heavy pieces, and rotting home furnishings are no problem for our seasoned professionals as we use protective junk hauling equipment and smart trash removal techniques.
Residential and Commercial Furniture Removal
Most families and business owners alike will at some point need to get rid of old furniture, and with our qualified junk haulers, we tailor our services to tackle your specific rubbish removal needs. Whether you're looking to dispose of a large number of office chairs and desks or you're in need of desks or dining table disposal, you can count on us to quickly load your old furniture onto our large vehicles while being mindful to protect your property at all times. We pride ourselves on showing respect and courtesy to our customers, with us you'll experience exceptional services that help you to enjoy a clean and clear home of office at the conclusion of our operations.
High-Powered Rubbish Removal Vehicles
Sometimes, the backseat or trunk of your car is simply not enough room to haul furniture, if you are burdened with large rubbish, we have exactly what you need to see away with your old or broken items. Our seasoned professionals arrive at your location, on time, in a high-powered vehicle that is large enough to accommodate all varieties of furniture. There is nothing we are unable to handle and haul away, our trucks are designed to transport oversized, heavy, and bulky furniture, making your clean up tasks as easy as possible.
Affordable and Efficient Furniture Removal Services
If you're ready to get rid of your furniture, our heavy lifting pros are here to tackle your junk removals. You can count on us to show up on time at your home or office, armed with everything needed for smooth and successful furniture collection and disposal. Not only have we established our position as the most hardworking team of junk haulers in the city, but we are proud to offer our local homeowners and business managers some of the most competitive rates for fast furniture removal, making our services the smartest decision to make for your property clear out objectives.