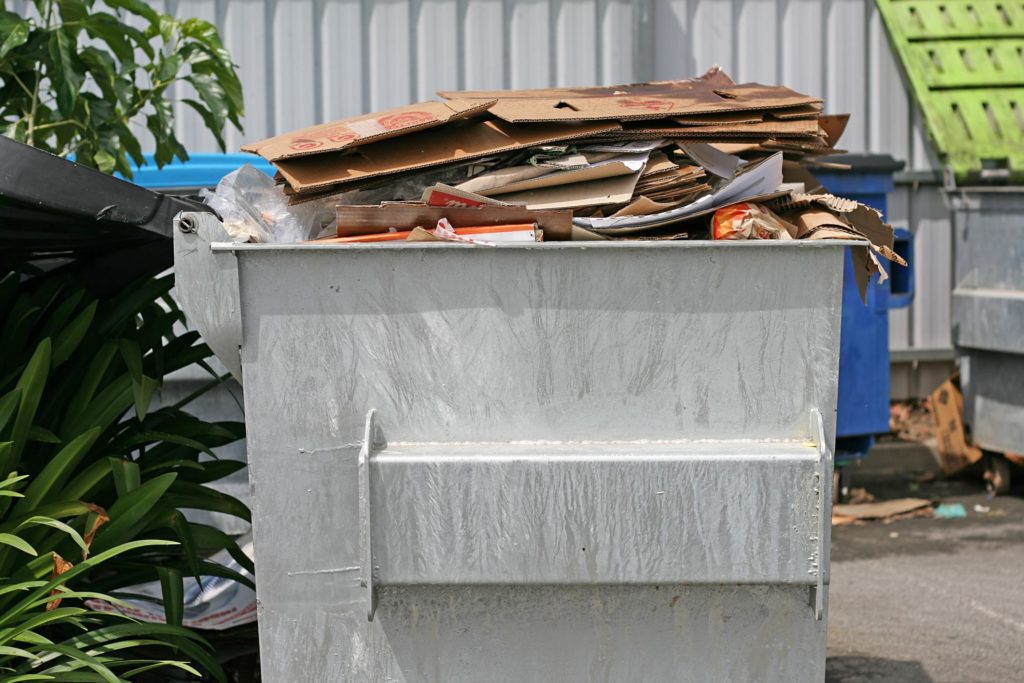 Creating rubbish is an easy task for everyone and if you're looking for the best ways to clear out your commercial property, we have commercial junk services that will instantly refresh your workplace. Operating in a clean environment that is free of rubbish and trash will do wonders for your business with a proven increase in employee and customer attitude to their immediate surroundings. When you're ready to get started on your commercial clean up projects, let us come to you and help you to take smart steps in creating a safer, more inviting workplace area as we pick up your junk and haul away your rubbish.
Commercial Junk Removal
Getting started on your commercial space cleanups can seem a daunting task if you're faced with an excess of large rubbish, bulky trash, and heavy junk. Arriving on time, we are equipped to handle all kinds of rubbish that may be cluttering your commercial estate. All businesses generate trash and when you're looking for the easiest and most affordable waste management option, our team of friendly junk haulers is here as soon as you need it. Not only do we operate with an emphasis on efficient trash removal but we work hard to stay safe during the entire procedure, giving you true peace of mind your workplace clean-up will be completed as easily, quickly, and safely.
All Varieties of Businesses and Organisation Rubbish Removal
We have worked with business owners and facility managers for years, and over this time we have gained incredible knowledge on the best ways to handle a variety of trash to achieve a safe and successful result. We are the premier junk hauling company in the city, working with an extensive variety of offices, businesses, and organizations by cleaning and clearing their specific working environment. Don't let a buildup of bulk junk impact the flow of your operations, trust us to take your trash to where it needs to be.
Furniture and Old Office Equipment
Upgrading your workplace often involves investing in new desks, chairs, and electronic appliances. This is the best decision you can make for your staff or clients but oftentimes leads to an inundation of useless furniture and equipment. We guarantee on-time junk hauling services, where you'll see your office junk disappear right before your eyes. For the trash that is difficult to dispose of, the rubbish that is oversized or particularly heavy, and for broken or outdated office appliance junk, our team knows exactly what is necessary to remove your workplace waste.
Fast and Affordable Commercial Junk Removal Services
Typically commercial junk is large, awkward, and difficult to throw out. Our team provides some of the most affordable commercial junk removal services that are designed to approach your junk with a professional understanding of how best to handle and haul away all trash types. Our goal is to cause the least amount of inconvenience in your workplace which is why we work diligently while at your property, committed to clearing out your commercial space in a fast and efficient manner, transforming your business with a newfound spaciousness.