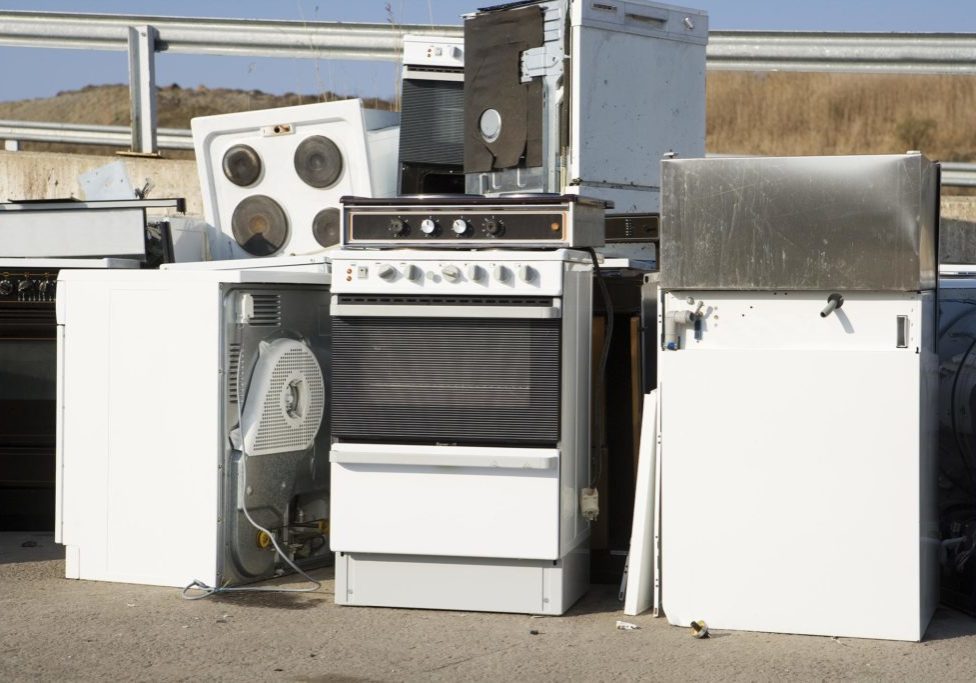 As technology continues advancing over the years there is more of an opportunity to upgrade your home appliances and enjoy a more high-tech, easy lifestyle. If you have recently upgraded your home appliance, then potentially you're stuck with large, heavy, and outdated objects cluttering up your space. If attempted incorrectly, trying to move heavy items at home can not only pose a serious threat of damaging walls and floors around your home but there's a high risk of personal injury. Let our qualified team of junk haulers tackle your appliance removal with our safe removal techniques and responsible appliance disposal.
Appliance Removal
With the amount of daily use your home appliances receive, it's normal to continue upgrading your goods as the year's progress. We are proud to continue serving the local homes of the Fullerton area with efficient appliance removal services that are designed to pick up all varieties of appliances, with everything from refrigerators, ovens, washers, dryers, and more, to then dispose of them responsibly. We are a hassle-free, hardworking team of professionals ready to remove and recycle rubbish. Our experienced junk haulers are here to help with some of the most affordable appliance removal services in the local region.
Responsible Appliance Removal
Any products that have metal, plastic, electronic, and glass elements require special disposal measures to be taken to ensure responsible disposal. When you select our team for your appliance removal, we can easily take care of all the heavy lifting but more importantly, we take responsible steps to ensure safe and environmentally-friendly waste management. You wouldn't simply throw a broken microwave into the trash as that would sit in a landfill for years and negatively impact the environment. Always working responsibly, you can count on us to recycle your appliances and clear your clutter in an eco-friendly way.
Small and Large Appliance Removal
If you're hesitating to contact us in regards to your appliance disposal, we encourage you to reach out and find out more about our incredibly affordable services designed to remove any and all of your old, broken, or unwanted appliances. We have grown our company over the years, and through this time we have encountered a wide range of appliances in all conditions. We successfully handle and haul away everything, including bulky, awkward to shift appliances, small electrical equipment, and oversized objects, allowing you to sit back and relax as we tackle the tough tasks.
Fast and Reliable At-Home Services
As your local reliable junk haulers, your appliance removal services will always be performed by a team of qualified and experienced professional, working fast to pick up your junk and load it safely onto our vehicles. With some of the most competitive rates for rapid appliance removal services in the city, you can rest assured knowing the number one, most trusted team is on the job. Always emphasizing safety, we are the team you can trust to protect your property and quickly dispose of your at-home appliances, making your home clear out projects simpler from start to finish.