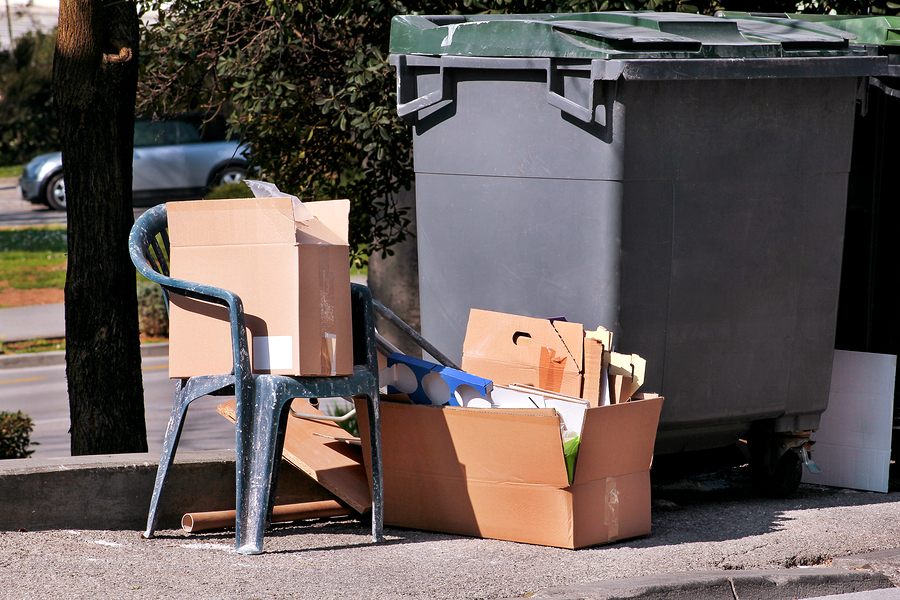 Estate cleanouts can seem a daunting task, our qualified and experienced rubbish removal team is here to assist when you are looking for a full home cleanup. We have worked for years helping homeowners and property managers clean out estates, we specialize in homes that require a total transformation by cleaning out all varieties of junk from every room. Whether you're looking for help sorting possessions in the home of a departed loved one, if you need assistance with large rubbish removal from your home, or are after professional estate preparation, our cleanout team has exactly what you need for a full property makeover.
Estate Cleanouts
Estate Cleanouts can oftentimes be a laborious and lengthy process, disposing of a vast amount of unwanted items and sorting through possessions collected throughout a lifetime. Our professionals are here to help ease the burden of a total property clear out, we not only work hard with heavy lifting and junk removal but we operate with a responsible and courteous demeanor. We understand that estate clearouts are a necessary task after the passing of a loved one which is why our goal is to reduce all stress for you as we complete your estate cleanout as efficiently as possible.
Professional Property Assessment
Settling an estate can only begin once the property is fully cleared out and cleaned, our experienced team is here to help provide full cleanout services that help you to sort your affairs as easily as possible. We begin our comprehensive services with a professional property assessment, designed to give you a clear picture of what needs to be done to clear out the property, our property evaluations also help us to understand which possessions are to remain and which need to be sorted and removed. We operate with open, clear communication to ensure an easy, stress-free process from beginning to end.
Furniture and Appliance Removal and Disposal
By working with our team for your estate cleanout, we are here to make sure that our rubbish removal services are tailored to exactly what you need. From careful handling of sentimental items to fast furniture and old appliance removals, our company will assist with your estate clearouts in a responsible way. We are professionally trained to handle everything you need in order to clean out the estate efficiently, we want to create an ideal home environment at the conclusion of our operations allowing you to do whatever is needed with the property, free of clutter and unwanted junk.
Fast and Reliable Estate Cleanouts Services
Our services are designed to prepare a property with a full interior clear out, including everything from furniture, appliances, mattresses, and rubbish. We work fast to collect and clear out all trash to then dispose of everything in a responsible manner, leaving you with nothing further to do in regards to readying your estate. In selecting us for your estate cleanout, you'll not only see your home treated to the kind of high-quality services that we are known for but you'll experience kind and courteous professionals working hard to clearout and clean up your space.